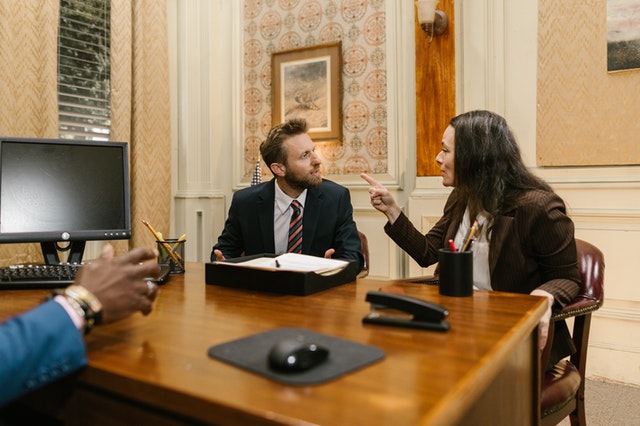 In New York, there are seven grounds for divorce:
irretrievable breakdown,
physical and/or mental abuse
incarceration,
and four others are listed and explained in the local family law section online or offline ( e.g. you can retrieve the necessary information and assistance via New York State Bar Association).
Before you terminate your marriage in the Big Apple, it is necessary to determine the official reason that may have led you to your relationship's failure. The process is essential so that you can plan the respective divorce procedure and provide the necessary explanations to the officials and your attorneys.
When defining the legal grounds for divorce, you should remember that opting for an irretrievable breakdown will save you from lengthy and complicated procedures and enable you to move on quickly and cheaply to your new life. Yet, this is only possible if you don't suffer from adultery, inhuman treatment, or face other relationship hurdles that prevent you from a peaceful divorce. Then, you ought to study the determining grounds for divorce in NYS and get ready to handle your case for the top beneficial outcomes.
No-Fault Divorce in New York
You can only end your relationships legally in a no-fault divorce providing that you claim that your marriage has been irretrievably broken for a minimum of half a year so far. Plus, you are required to deliver the relevant papers to the court illustrating that you have come to an agreement with your partner on major divorce issues, covering custody, visitation, property division, and so on. Or that any of your disputes have been settled by the local court.
Fault Grounds for Divorce in New York
Yet, when it is impossible to end the marriage peacefully, one or both spouses are claimed to be guilty of ruining the marriage. Then, the partner chooses one of the official reasons for divorce in NY and gathers the respective evidence. You may state any of the subsequent as an official cause of the failure of your relationships:
Physical or Mental Abuse
If you decide to end your marriage due to cruel or inhuman treatment, this means you and/or your kids were exposed to physical or mental abuse on the part of your spouse. So, it is dangerous for you to stay married. Yet, the issues that occurred more than five years ago cannot be taken into account as solid predetermined for divorce.
Abandonment Divorce
In case your partner has abandoned you not less than a year ago or has forced you to leave, you can file for divorce based on abandonment. Plus, your spouse showing no intentions for reconciliation is another requirement for this situation to be validated.
Incarceration for at Least Three Consecutive Years After the Marriage
Providing that your spouse has been imprisoned for a minimum of three years in a row, you can opt for your marriage termination. Yet, this reason is invalid if your partner was freed more than five years prior to filing. And you can choose this official ground only if imprisonment has occurred after your marriage.
Adultery Divorce
When your spouse cheats on you, you can opt for a fault-based divorce. Yet, you cannot choose adultery as the official reason for marriage termination when you:
encourage your partner in any way to commit adultery;
have any sexual relationships with your partner after cheating, proving that you have forgiven them by this;
have cheated on your spouse yourself;
discovered the fact of cheating more than five years ago.
In all other cases, you need to guarantee strong evidence of the fact that your partner has committed adultery and have a witness to claim the same under oath to file for a fault-based divorce.
Decide your reason to finalize your relationship legally in New York to enable the following steps and manage the easy and cheap marriage termination. Prepare well and reach beneficial outcomes without complications.